Mānawatia a Matariki and greetings from the Sancta Maria College Wellbeing Team.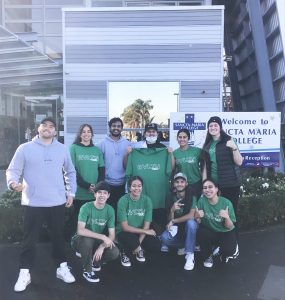 It has been our first full term of school and the students are enjoying returning to their regular routine. Students are feeling fatigued, so I encourage all the school community to prioritise their wellbeing over the coming holidays. We were fortunate to have the Revolution Tour come and share a message of hope with the students about being kind to yourself and seeking support when you need it. We also celebrated Pink Shirt Day to speak out against bullying and the students raised funds for the mental health foundation.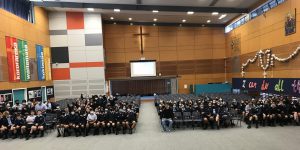 The Year 11 students participated in a wellbeing day, resilience workshops run by Youthline, and heard from Attitude who encouraged them in their own journeys.
The Diversity committee ran a week of activities to celebrate our individuality.
Our peer support programme continues to play a significant role in connecting our junior students within the college and developing their knowledge of Sancta Maria College values.
Our guidance team started the Travellers Programme at Year 9 and have had some engaging sessions with the students and the guidance team are working with students to attend the Peace Symposium next term.
Technology continues to play a major part of the life of our students. We encourage parents to stay connected with what their children are doing online. Staying connected can really help the students to navigate the challenges of their teenage years and assist them in staying engaged in their school work.  Netsafe has some great resources for families to work together to ensure the students are connected and protected, click the link below for further detail:
https://www.netsafe.org.nz/online-safety-for-parents/
What's coming up?
We have John Parsons coming to speak to the school on Monday, 1 August at 7pm. John is a highly-regarded expert in technology and online safety. He supports parents in engaging with their children with digital citizenship.  Please come along and listen to what John has to say – it is so important to all of us as parents.